Free Tire Storage with the purchase of a Winter Tire and Wheel Packages
Ends October 31, 2020
Winter is coming, and we want you to be prepared. McPhillips Nissan offers a variety of winter tire and wheel packages as part of MPI's Winter Tire Program. When you purchase a winter tire packages from McPhillips Nissan from now until the end of October, you can store your all-season tires for free all winter! Package pricing varies start as low as $23 per month and includes a pair of winter tires, steel rims, and TMPS sensors (if applicable).
CLICK HERE for more details about the packages we offer for each of our Nissan Models.
---
Not just anyone with a wrench set can become a Nissan technician. Before they ever touched their first Nissan vehicle, our technicians and Service Advisors were trained in all aspects of vehicle technology. But that's just the beginning of the story. A comprehensive network of service information resources-millions of pages of detailed information-- keeps our Service team constantly up to date. Dedicated diagnostic equipment helps catch problems the first time. And ongoing training keeps our Techs sharp, while providing comprehensive education on new technological innovations.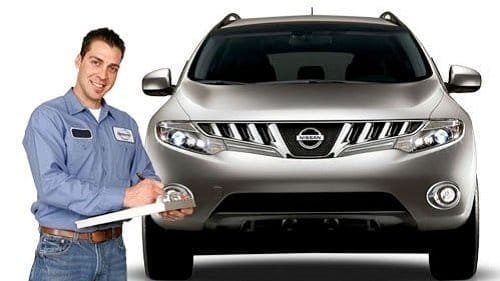 Would you trust a doctor who didn't review your past medical records? Of course not. That's why we maintain a complete vehicle history of all work that is done here on your vehicle. So you can be confident that all warranty claims have full documentation, and that your service records are up to date at any time. Bonus: vehicles with a complete service history usually command more value at trade-in time!