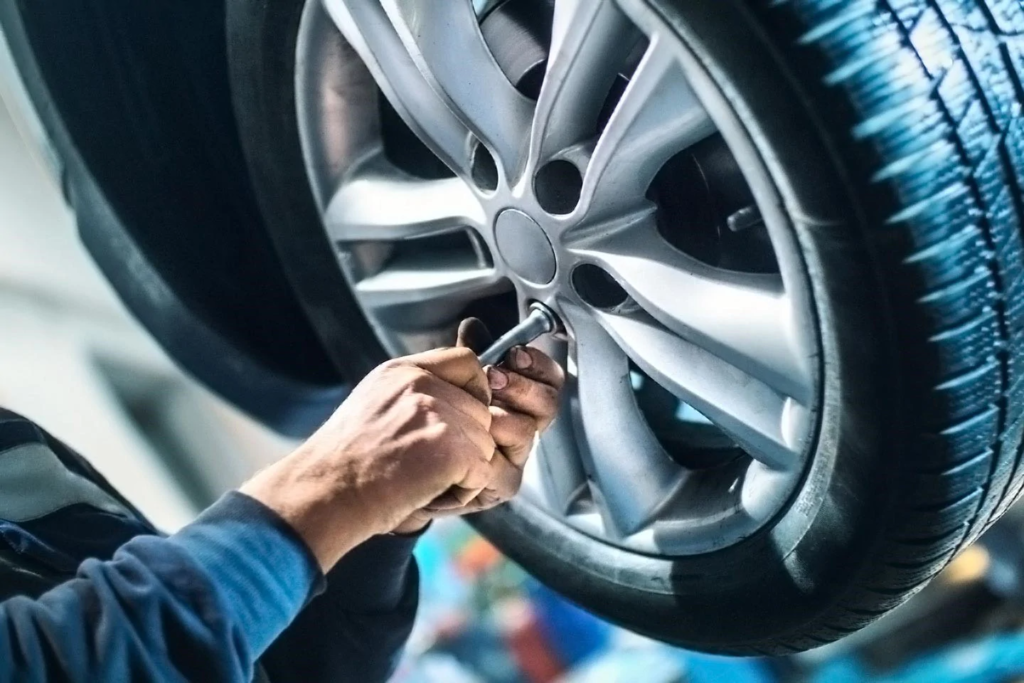 At McPhillips Nissan, our highly qualified technicians are here to provide exceptional service in a timely manner. From oil changes to transmission replacements, we are dedicated to maintaining top tier customer service, for both new and pre-owned car buyers! Allow Our Staff to demonstrate our commitment to excellence.
McPhillips Nissan COVID-19 Notice
Dear valued customer,
With growing global concerns around COVID-19 we want to assure you that the health, safety and well-being of our employees and guests are our top priority here at McPhillips Nissan. We are committed to providing a comfortable and safe environment for everyone.
We are taking the following steps in helping prevent the spread of COVID-19:
We are taking all appropriate measures and have introduced enhanced cleaning protocols throughout the building by sanitizing every two hours.
We are stocking up on hand sanitizer, gloves and water bottles which will be available to staff and guests.
We will not allow more than four service clients in our waiting room at one given time.
We now offer vehicle pickup and drop offs to limit in store traffic.
The best way to service your vehicle is to first book an appointment.
All associates have been instructed to stay home if they are sick and are experiencing any flu-like symptoms related to COVID-19, no matter how mild, and until they have been cleared by a medical professional to return to work.
We would also like to remind you our customer that if you are experiencing any symptoms related to COVID-19 to please stay home, as to help protect our staff and other guests.
We will continue to monitor this situation closely and will provide ongoing updates as needed.
We would like to thank all of our valued customers for their continued support.
Sincerely,
Management of McPhillips Nissan
Expert Vehicle Care
Caring for your vehicle through regular maintenance schedules is an important factor in the longevity of your vehicle. At McPhillips Nissan, our customers in Winnipeg, Selkirk, Beausejour, Stonewall, Teulon, Steinbach, Gimli and surrounding areas prefer our service department versus the competition. Scheduling your next service appointment is only a click away. You can book a service appointment online at anytime and our expert service technicians will get in touch with you to confirm your booking and verify if you require any parts for your vehicle as a requirement for the service.
Why You Should Service Your Vehicle With Us
At McPhillips Nissan, we're proud to serve our customers and provide excellence in customer satisfaction. Our expert service technicians are knowledgeable and qualified to maintain your vehicle. When you're choosing to service your Nissan, it's always best to visit the experts. At McPhillips Nissan, our service technicians are equipped with the latest technological innovations in diagnosing and maintaining your vehicle. We'll go the extra mile, offering you the service you've requested and providing you with proactive recommendations to assist with your vehicle's upkeep in the long run.
The Car Maintenance Schedule You Should Follow
By adhering to a regular car maintenance schedule, you'll proactively prevent major problems and also ensure you know more about the health of your vehicle. Here are some aspects of vehicle maintenance you should be aware of:
Regular maintenance
Your engine oil and filter should be replaced regularly. As a rule of thumb, we recommend changing your oil based on the intervals that our expert service technicians provide, particularly for your vehicle's performance and the engine oil it requires. By changing the oil and filter regularly, you'll ensure your engine is operating smoothly and flushing out bits of debris that can hinder the engine's performance and cause buildup in the long run.
Your battery is an important contributor to the startup of your vehicle. Extreme temperatures, age, and extended periods of non-use can wear out your battery. Our service technicians will check your battery health during your regular maintenance
Brake pads, shoes, rotors and calipers all contribute to effective and safe braking for your vehicle. It's important to ensure your vehicle can make a full stop, especially during sudden conditions. We'll ensure that your brake fluid is not contaminated and will bleed the brake fluid and replace it as needed. Our service technicians will always check your braking system's health and will advise you as to when replacement will be required.
Your vehicle's hoses, power steering fluid, spark plugs, ignition system, and timing belt will be reviewed based on intervals defined by Nissan as best practices to ensure your vehicle is operating optimally. Challenges such as belt failures can lead to catastrophic damage to your vehicle, leaving you stranded on the road and requiring you to spend more money to tow your vehicle, wait for parts to be ordered, and schedule a service to get it replaced. Our service technicians will review your vehicle's maintenance history and inspect your vehicle to prevent such scenarios from occurring. To learn more about our services, please contact us and we'll have our service technicians provide you with all the answers you need to make an informed decision.